We service ALL Makes and ALL Models and offer FREE Pick-up and Drop-Off Service, 24Hr Turnaround, and a Knowledgeable Staff!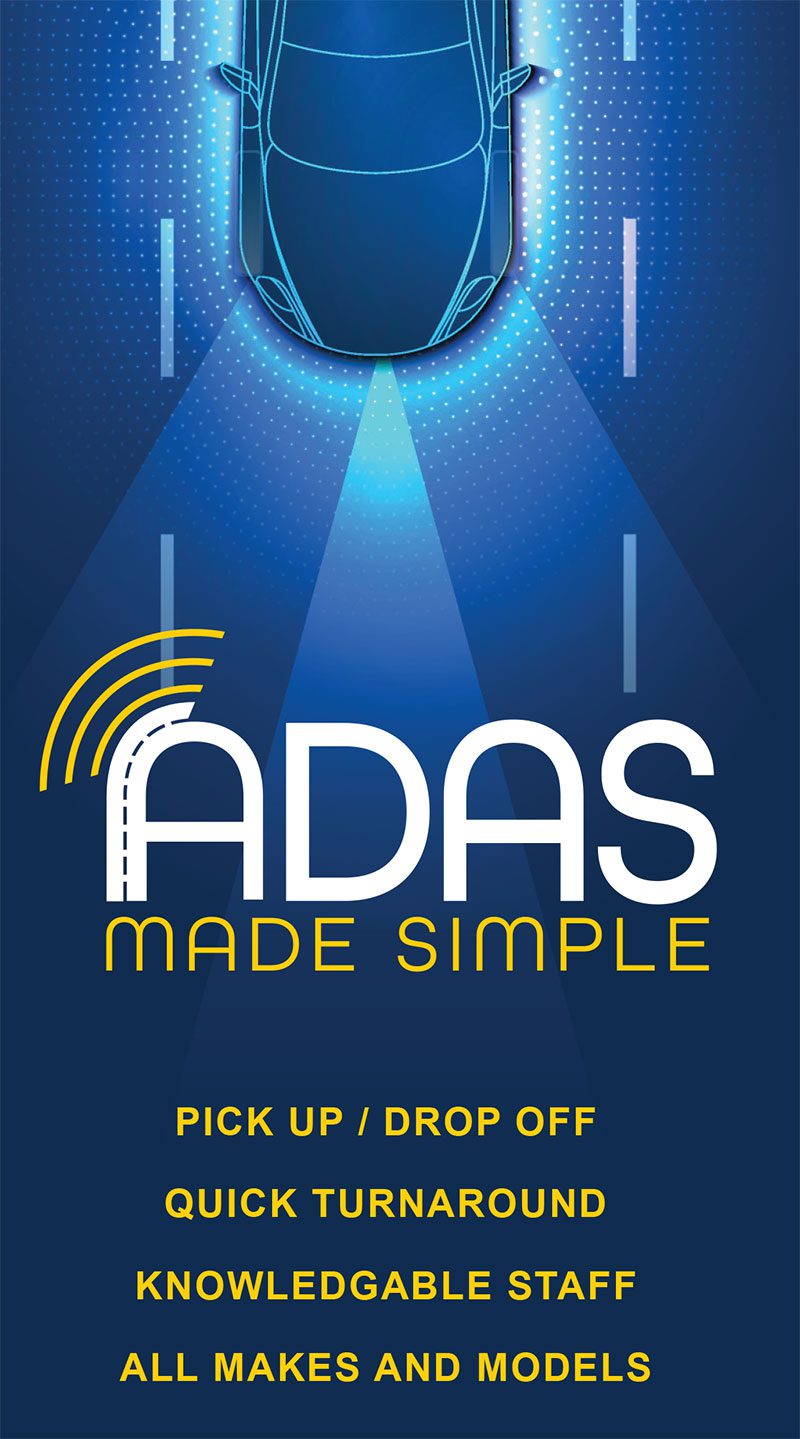 What is ADAS calibration?
Advanced Driver Assist System (ADAS) calibrations are the physical alignment, testing, and electronic aiming of sensors that collect data to inform your vehicle's Advanced Driver Assist System.
ADAS Systems:
(LDW) Lane Departure Warning
(BSM) Blind Spot Monitoring
(ACC) Adaptive Cruise Control
(AEB) Automated Emergency Braking
(FCW) Forward Collision Warning
ADAS is designed to keep you safe during road travel. These systems do not require maintenance, although when the system recognizes a system fault it will notify the operator of the vehicle by eliminating the check engine light. Other times the system may fail is when the vehicle has been involved in an accident or if areas around the systems have been removed for other repairs.
Manufacturers require ADAS calibrations when:
Vehicle has been in an accident
Vehicle front grill assembly is removed
Vehicle front windshield is replaced
Vehicle side mirrors are removed (if equipped with Lane Keep Assist or 360 Surround View)
Vehicle front or rear bumper is removed (if equipped with brake sensors or Collision Warning System)